Flexible Calibration, CMM Fixtures For Gauges Fixing All Direction 2D 3D Calibrating supplier
Name:
Flexible Calibration, CMM Fixtures For Gauges Fixing All Direction 2D 3D Calibrating supplier
Name:
Stand of gauge blocks
Material:
Aluminum
The largest gauge block:
1000mm
Angle of plane and space:
360 degree
Product Description
Introduction
The Xyz series coordinates measuring machine gauge fixturing system is specially designed for CMM calibration, which is with stable dynamic performance and reliable structure. The Xyz series helps to adjust the gauge angle in 3D direction easily, used for calibrating the bridge type high accuracy coordinates measuring machines.
The Xyz series gauge fixturing system is widely used in the measuring institution and enterprises, it should be an outstanding tool for your calibration.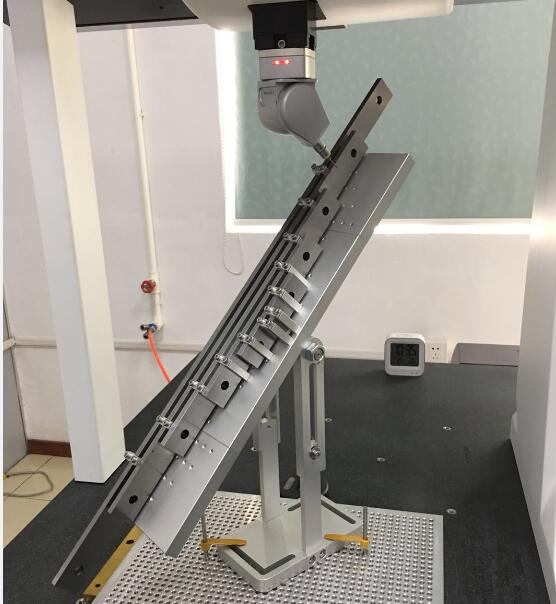 Features
High working efficiency
The 2D and 3D locating angle adjusting is using repeatable locating structure, able to achieve multiple measuring process with only one program, to verify the effect of each angle's compensation, offers much higher working efficiency.
Flexible components
The gauges supporting plate and height supporting column have flexible expanding components, users can choose the suitable components based on the length of the gauges.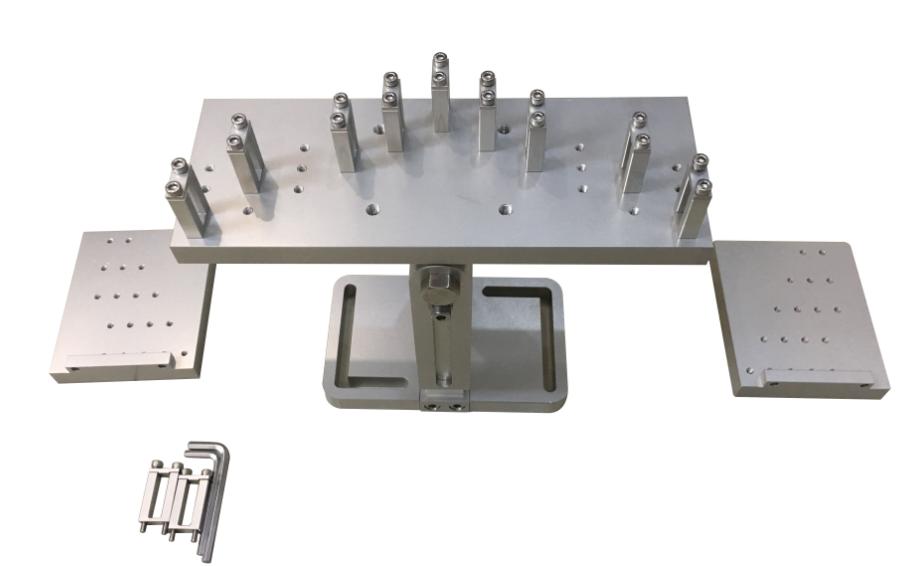 Flexible gauges distribution
Including more than 90 locating holes, for users to put any size gauges inside the grooves.
Convenient base fixing
The supporting base and the CMM machine base connecting is using screws, offers standard screws of M8, M10 and M12, compatible with different types of CMM.
More detailed consideration
When fixing the gauge blocks, we use the surface contact, it can protect the gauge blocks effectively.